Episode 25: How To Build Healthy, High-Vibe Habits For Life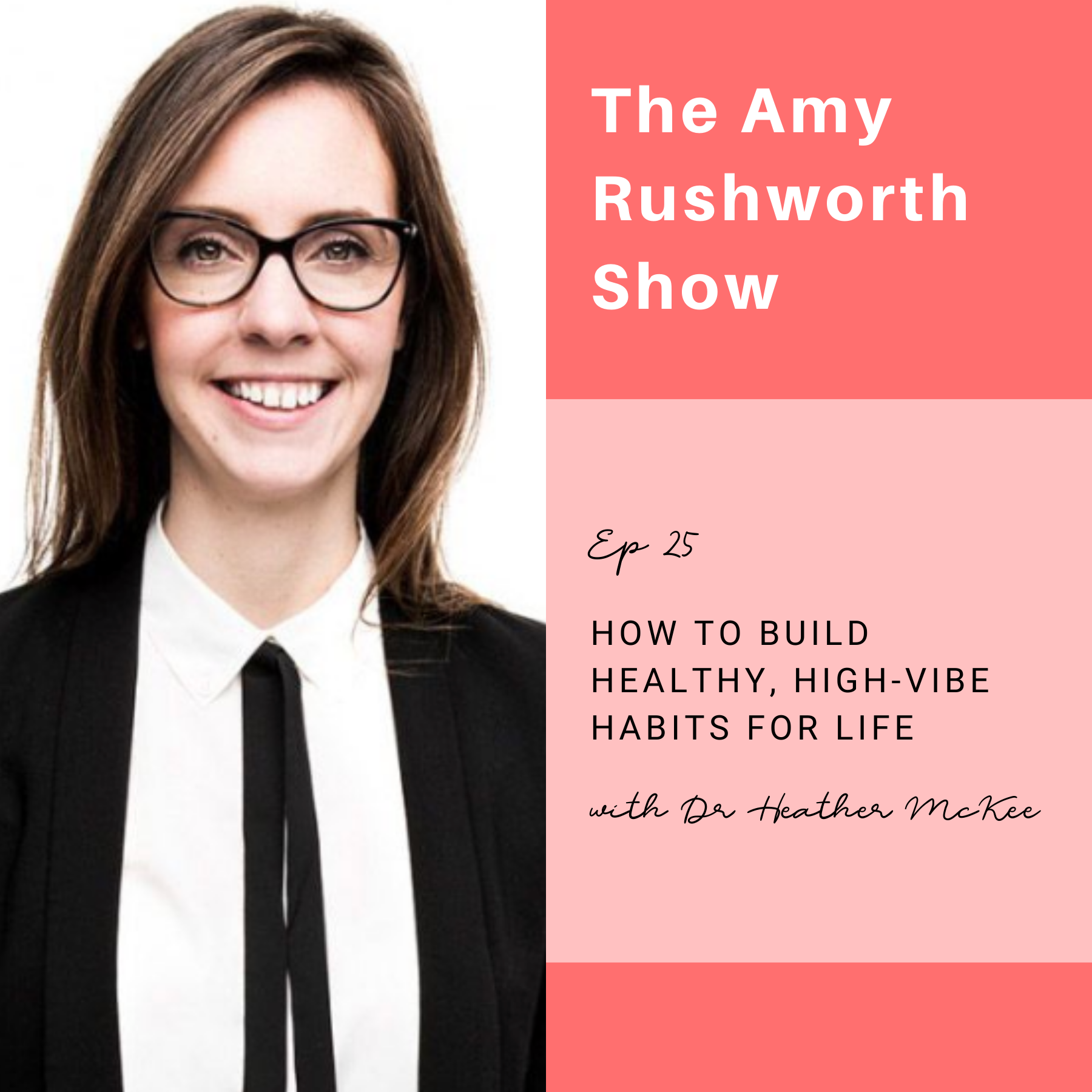 Do you struggle with your willpower and the all-or-nothing cycle?
Are you tired of being promised overnight results?
Are you confused about what works best to build lifelong healthy habits? 


In this episode, we interview the incredible Dr. Heather McKee who is a habit coach and health behavior change specialist who supports people to build healthy habits that last a lifetime. We live in a society that perpetuates ideas of unsustainable overnight transformations and quick fixes - which can leave ordinary people feeling like they're failing. As Dr McKee explains, living a healthy lifestyle doesn't have to be cruel or punishing. In this brilliant conversation,  Heather shares the specific techniques you can implement to find healthy lifelong habits that you actually enjoy. 


In this episode we cover:
Why your environment is far more influential than willpower or discipline
How to identify your habit "triggers" and quit the binge-restrict cycle
Why your values are fundamental to creating lasting habits and joy
Why you should stop restricting and start replacing
Finding the wisdom behind your cravings and compulsions
The reason why diets and body shaming do NOT create long-term well-being
The relationship between self-kindness and behavior change
How to create long-term, nourishment through your choices
The key techniques for making healthy changes