Episode 33: Fearless Self-Love, Body Confidence & Rising Above Judgement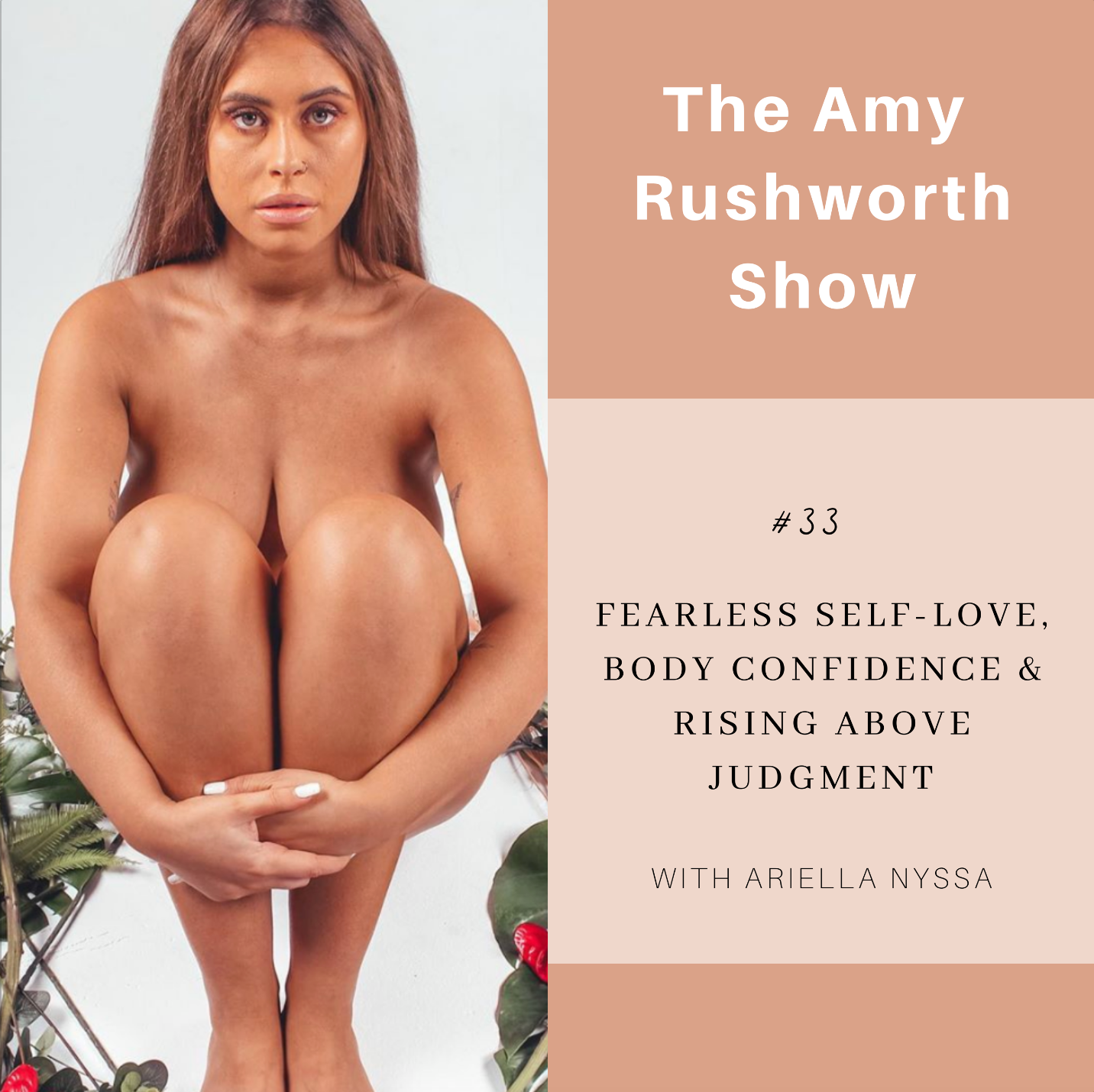 In this episode, we chat with a body confidence influencer and founder of the Self Love Bible, Ariella Nyssa (or Ari for short). We talk about everything from going through a divorce, body confidence, self-love, cellulite, online haters, negative judgments and spiritual awakening. What I love about Ari's story is how she transformed a difficult and emotional divorce (at a very young age) into a chapter of finding herself, true confidence and personal power. We talk about how she has journeyed towards a positive body image and now uses her platform to normalize and celebrate different body shapes and sizes. We also dive into the criticism and judgment she receives online (and in real life) and how she moves through the negativity and keeps shining her light. Ari generously shares about the challenges in her life that led to her finding her purpose, her dream relationship and creating the amazing life she now leads.
This is an inspiring episode for anyone who has ever struggled to accept their body, doubted themselves or felt "not good enough" because of cellulite, other people's opinions or how you look on the outside.