Episode 75: Men's Sexuality, Inner Work, Emotional Expression + Honouring the Divine Feminine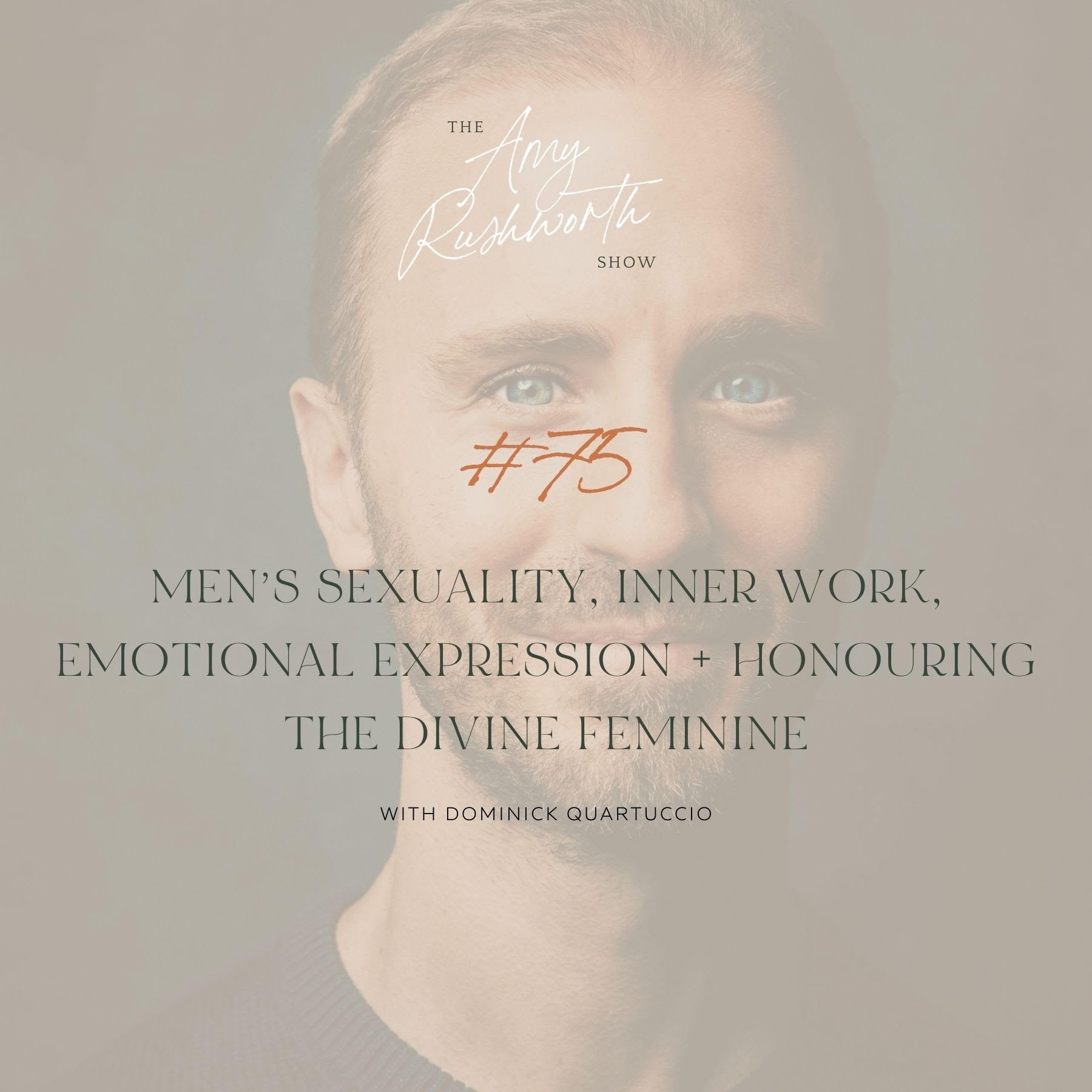 Dominick Quartuccio is enlightening the world with masculine inner work and his knowledge about deep-rooted emotional blocks. He is helping men all around the world discover and live the Great Man Within. His podcast and Mastermind is a community of high calibre and high character men living their greatest purpose and optimizing their performance in everything they do by connecting with their emotions. He is also an outspoken advocate of and champion for women doing inner work and supporter of women in male-dominated businesses.
In this incredible episode, we are exploring...
👑 How men are trained to dampen down their emotions and stifle their feelings to meet patriarchal stereotypes.
👑 Why and how he celebrates women, our sacred moon cycles and the magic of feminine intuition.
👑 Why masculine-essence beings (and men) are often drawn to danger, pushing boundaries and reaching extremes because they can't unblock and release their emotions.
👑 The idea of breaking down the "man box" and the deep-rooted perceptions of masculinity that traditionally define what it is to be "a man", and how men can learn to embrace a more multifaceted reality of masculinity.
👑 How men's sexuality is portrayed so negatively and predatorily through a pathological lens and how we can begin creating a healthier dimension for men's sexuality that will embrace their empowerment and also help women to feel safer.
👑 How we can create love and empowerment for boys and young men rather than perpetual misogyny and patriarchy, creating deep reverence for women's menstrual cycles, honouring their power and creating a harmony that enhances all relationships with respect, love and deep understanding.
CONNECT WITH AMY:
IG:@thisisamyrushworth
Website: amyrushworth.com
Join Amy's OA Membership: https://amy-rushworth.mykajabi.com/orgasmic-ascension-membership

CONNECT WITH DOMINIC:
IG: @dominickq
Website: DoInnerWork.com