An Interview with Mary Beth Somich | Mental Health in the Modern Day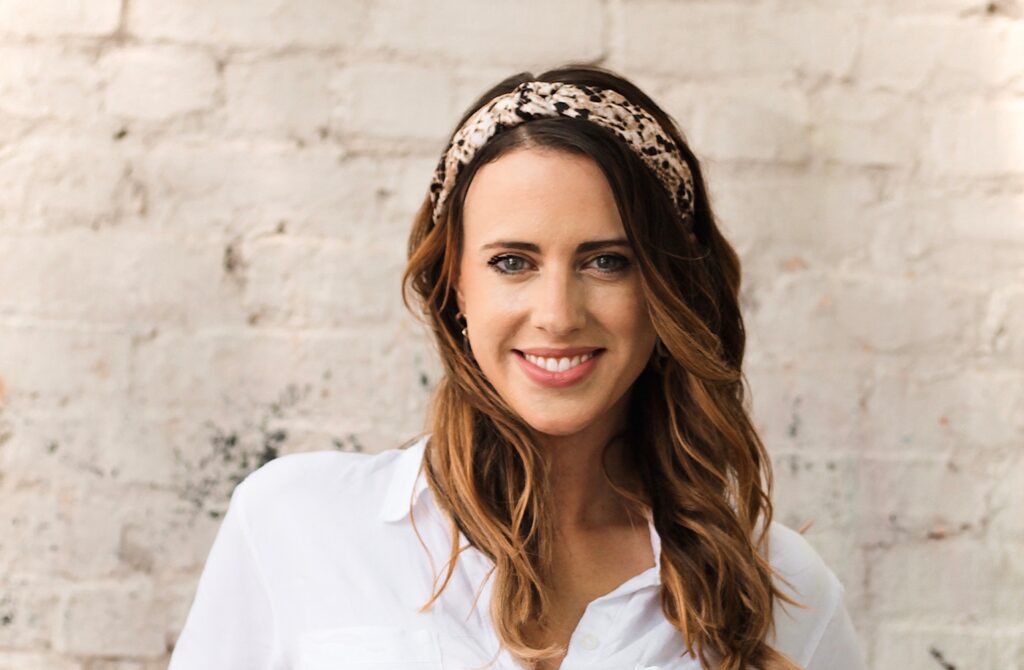 In this episode, we interview Beth Somich, a licensed professional counselor specializing in treating teens and young adults, with a focus in family dynamics, relationships, anxiety, transitions, and trauma. Beth practices a modern approach to mental health counseling where she seeks to de-stigmatize therapy by focusing on prevention.
Therapy is becoming more open and more accessible. People are realizing that there are things they need to talk about, no shame. Modern mental health is the idea that therapy is for everyone. It's something you should utilize regularly BEFORE things become too overwhelming. If everyone started to operate from this perspective, how could mental health stigma live on?
The Happiness Planner: Tell us about yourself and your work.
Mary Beth Somich: I'm a Licensed Professional Counselor with a private practice in Wake Forest, North Carolina called "Your Journey Through, PLLC." I completed my graduate training at Columbia University & specialize in family dynamic work, primarily treating teens and young adults. I'm passionate about making therapy accessible, relatable, and relevant, which is why I help other therapists promote their own mental health platforms and build thriving private practices through my online course, "InstaGrowth For Therapists." I also co-host a podcast with a colleague of mine called "My Therapist Thinks" that can be found on Apple Podcasts and Spotify.
The Happiness Planner: How did your interest in family therapy begin? 
Mary Beth Somich: Family dynamics have been a fascination of mine ever since I was very young. Even as a child, I was really intrigued by different families and how they operated and interacted. I view family therapy as a system where each member of the family plays a role. Studying the makeup of a family, their history, their patterns, and their norms, provides insight into behaviors that persist intergenerationally. 
The Happiness Planner: We love your view on therapy as a preventative tool that everyone should utilize. Can you tell us about that?
Mary Beth Somich: In previous generations, the stigma surrounding mental health was even greater than it is now. You wouldn't go to a therapist until things were "bad enough." My preventative approach emphasizes that there is no need to wait that long. Utilizing therapy preventatively means getting ahead of the issue and arming yourself with the coping tools required to navigate challenging issues in your life before they become too overwhelming. Approaching therapy in this way is a responsible means of avoiding greater hardship.  
The Happiness Planner: What is modern mental health?
Mary Beth Somich: It's the idea that therapy is preventative and non-stigmatized in our modern world. Just like you go to the gym to work out your body and stay healthy physically, you come to therapy to work out your thoughts and feelings to stay healthy emotionally. For this reason, the modern mental health approach that I emphasize is all about accessibility, relatability, and relevance. I want to speak to my clients in a way that resonates with their experience and show up in front of them in a way that is accessible, for example, through the use of technology and social platforms, like Instagram. When we do this on a grand scale, it helps destigmatize mental health and therapy because instead of being concepts surrounded in shame, they are presented to people in a way that feels validating and inviting. 
"Stigma refers to negative beliefs or shame surrounding mental health issues or mental illness. For example, the notion that something must be "wrong with you" if you experience emotional symptoms outside of the acceptable norm, which is nothing but a societal construct."  
The Happiness Planner: What are the unique mental health challenges of the modern world? Why do you think the modern approach is necessary?
Mary Beth Somich: Unfortunately, therapy is not as accessible as it should be. Many who could benefit from therapy are unable to receive it due to financial constraints, geographic location, or even cultural stigma that still exists in many families. While therapeutic social media content is by no means comparable to formal therapy, it is a step in the right direction in terms of accessibility and destigmatization. Additionally, it is essential that providers utilize modern technology to conduct therapy sessions with clients during COVID, since many are uncomfortable with the risk of meeting in person. Mental health needs are at an all-time high right now and it is the responsibility of providers to show up in ways that meet this demand. 
The Happiness Planner: What has been the most interesting thing you've learned about mental health since working with families? 
Mary Beth Somich: It has become very apparent to me that what you don't heal, you pass on. This is why I emphasize individuals engaging in therapy prior to starting their own families. It can be such a gift to your children (and yourself) to let intergenerational patterns of dysfunction end with you. We never aim to pass them on intentionally, but it often happens subconsciously if you haven't done the work to challenge patterns of behavior and generate deeper insight around them in therapy. 
The Happiness Planner: The word stigma is a buzzword around mental health right now. What is it actually, and what are its effects? 
Mary Beth Somich: In this context, stigma refers to negative beliefs or shame surrounding mental health issues or mental illness. For example, the notion that something must be "wrong with you" if you experience emotional symptoms outside of the acceptable norm, which is nothing but a societal construct. Mental health stigma can be extremely detrimental to those who are struggling, leaving them feeling very alone and invalidated in their experience. It is often enacted to keep individuals silent or to maintain a perception that certain people or groups are immune from mental illness when really, they are suffering silently and remain unsupported. This can have devastating consequences.  
The Happiness Planner: What can we all do in our day-to-day to dissolve this stigma and normalize the conversation around mental health?
Mary Beth Somich: I truly believe that the best way to normalize conversations around mental health is to start them. Sharing your own struggles can help others admit to and seek help for their own. When stories are shared in safe places, it can be very healing, and it's our responsibility to ensure that we are that safe haven for others. That means listening over speaking, validating over judging, and offering resources over giving advice. 
The Happiness Planner: With the financial pressures brought on by COVID-19, what are some ways people can look after their mental health when money is a barrier?  
Mary Beth Somich: Great question! 
Create a support network of people who can truly and vulnerably share emotions and experiences with. 
Take care of your body. Often this is as simple as getting adequate rest, sunlight, movement, and eating well. These things will help support your mental health. 
Journaling, reading self-help books, or following psychoeducation-based social media accounts that feel supportive and validating. 
Mary's Info:
Website: https://www.yourjourneythrough.com/
LinkedIn: https://www.linkedin.com/in/mary-beth-somich-lpc-72b98b57