5 Types of Risk You Need To Take In Life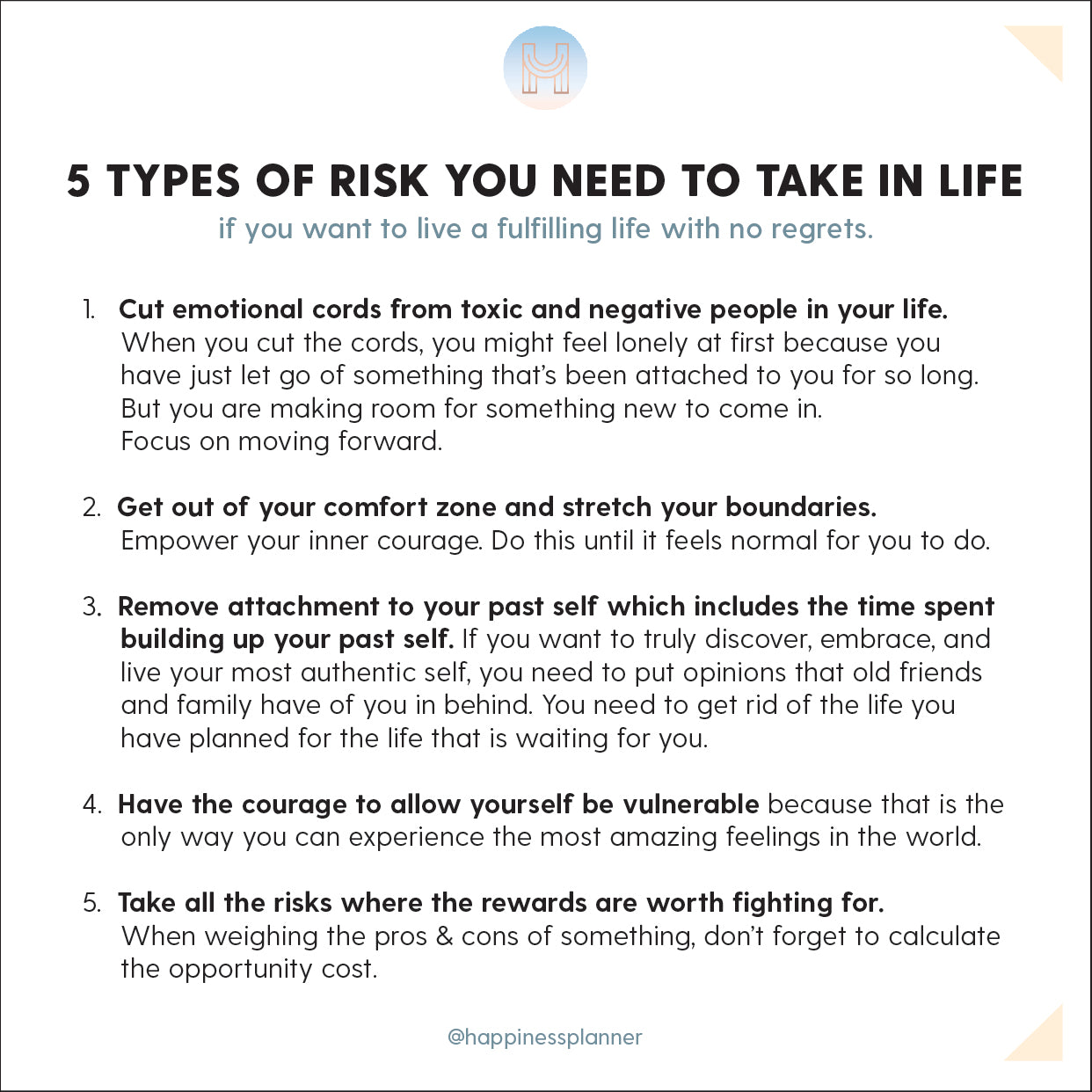 Which one of these are you scared to take?
What's holding you back?
The common factors are:
Feeling limited or incapable.
Having difficulties making firm decisions.
Having trouble getting started or taking actions.
Fear of the unknown and uncertainty.
Resistance to change. Stuck in routines. 
Self-sabotage
Procrastination
Negative self-talk
Stress, anxiety, obsessive thinking, over-worrying
Write in the comments below.