Episode 12: Lessons in Polyvagal Theory , Becoming Unstuck, & Regulating Your Emotions with Justin Sunseri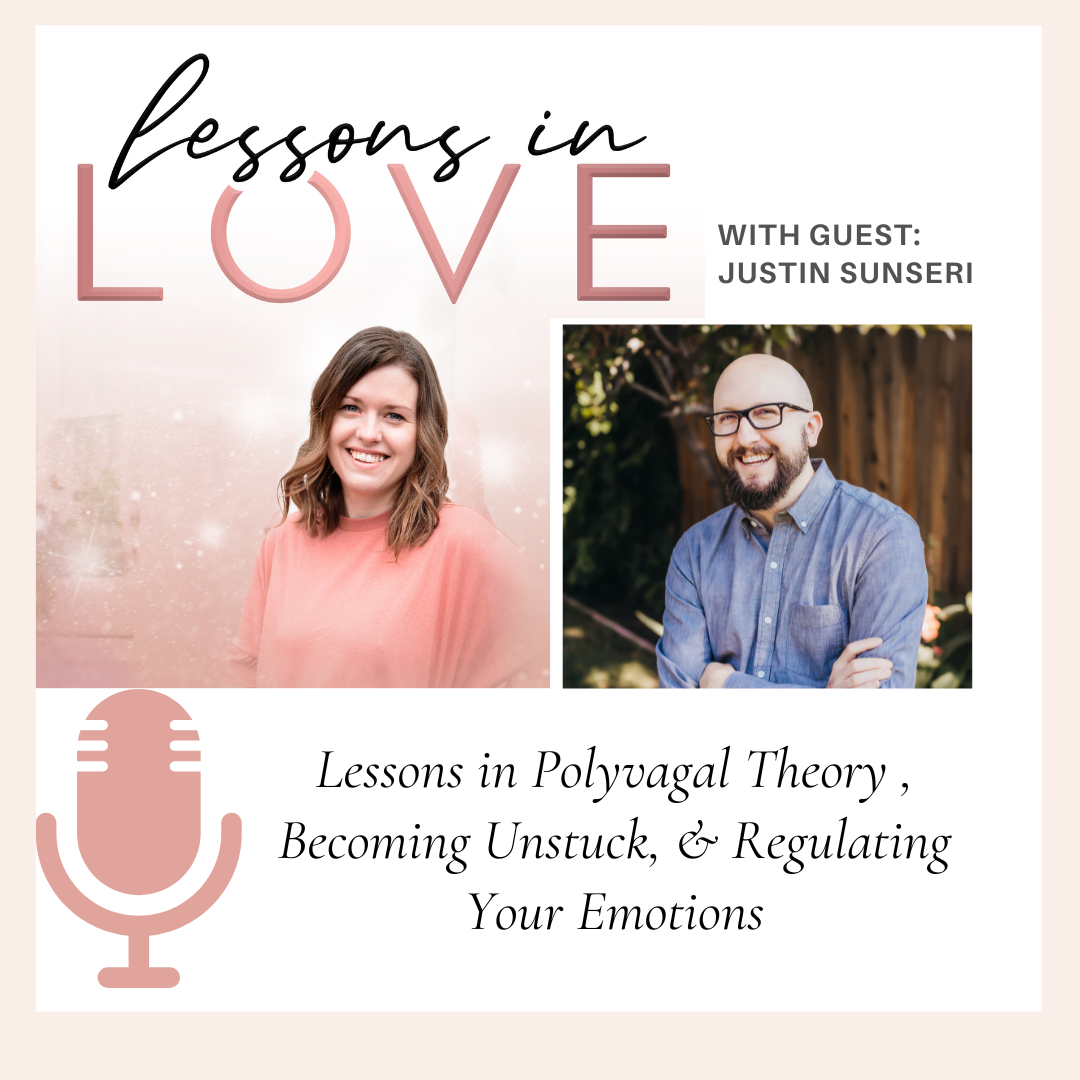 I
n this episode we are joined by Justin Sunseri
Justin is a Licensed Marriage and Family Therapist in California. He specializes in treating trauma in his day job of working with high schoolers, but also in his night time private practice working with adults. Justin is the host of the podcast, Stuck Not Broken, and an expert in the Polyvagal Theory. 
In this episode we discuss  
> Polyvagal theory, what it is, & what how it benefits us to understand this framework 
> Understanding the biology behind our behaviors and our human experience of feeling stuck in certain states 
> Justin normalizes our experiences of feeling "too much", insecure, and  "needy". 
> We discuss our ability to get stuck in defensive ways of living and how this can impact our ability to choose a safe relationship 
> We discuss the idea of finding a secure relationship "boring" or "too nice". 
> Why we can shut down, numb, and detach + what it takes to move back to a state of connection 
> How to manage difficult feelings in your body such as rejection, loneliness, and sadness 
CONNECT WITH CARLY ANN
Get access to the FREE short-course (Attachment Styles: The NEXT Level): HERE Follow Carly Ann on Instagram: @carly.ann or go to www.carly-ann.co.uk