Episode 21: Health Without Obsession, Conquering Dreams & Staying in Your Own Lane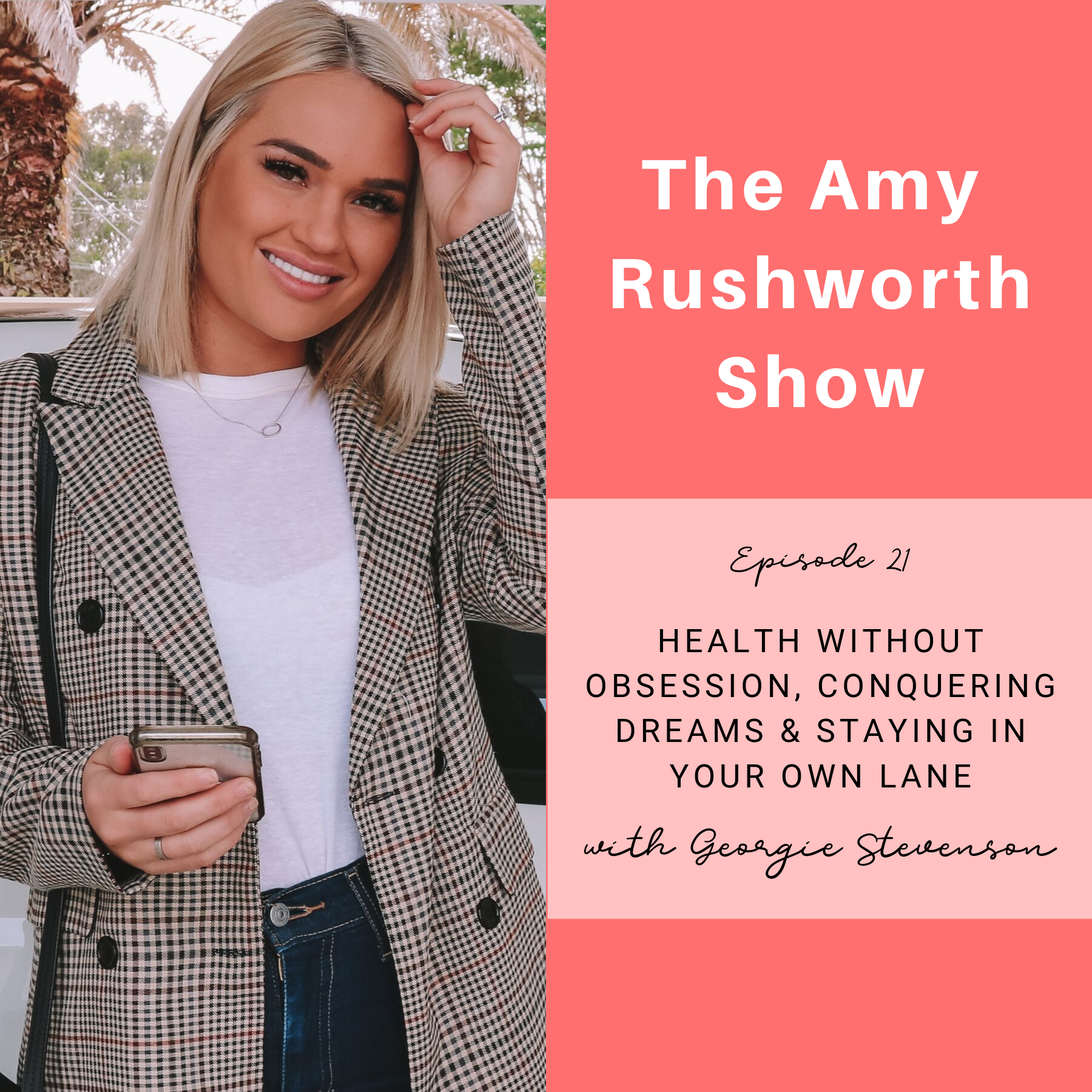 In Episode 21, Amy interviews Georgie Stevenson who is a health and fitness influencer, founder of Naked Harvest Supplements and host of the Rise & Conquer podcast. Georgie abandoned her career in corporate law to pursue a life of health and entrepreneurship and never looked back. Now, she encourages women to stop comparing themselves, step into their power and foster healthier relationships with their bodies.
This authentic conversation is for anyone who is confused about what "healthy" means for them, if you're seeking the courage to make a big change in your career, if you're comparing yourself to people and worried you're not good enough to pursue your dreams, or if you're generally struggling with your confidence and self-acceptance. Georgie sheds some light on her own struggles and health evolution, her decision to abandon her law career and how she became one of Australia's most well-known influencers in the health and fitness space.
We talk about everything from:
The courage and mental challenge of leaving law to pursue an unknown wellness career
Georgie's journey from disordered eating and exercise, to health without the obsession
Dealing with adult acne and why it has been a gift for Georgie's confidence
The world of social media influencers and how Georgie's message has changed over time
What Georgie has learned from failure, fear, and growth in her businesses
Why the fear of being judged is so detrimental if you want to live your dream life
The concept of staying in your own lane and not comparing yourself
Discover Georgie Stevenson
Georgie's Instagram @georgiestevenson
Georgie's website: https://www.georgiestevenson.net/