Episode 27: Body Confidence Beyond Weight Loss, Diet Culture, and Fitness Stereotypes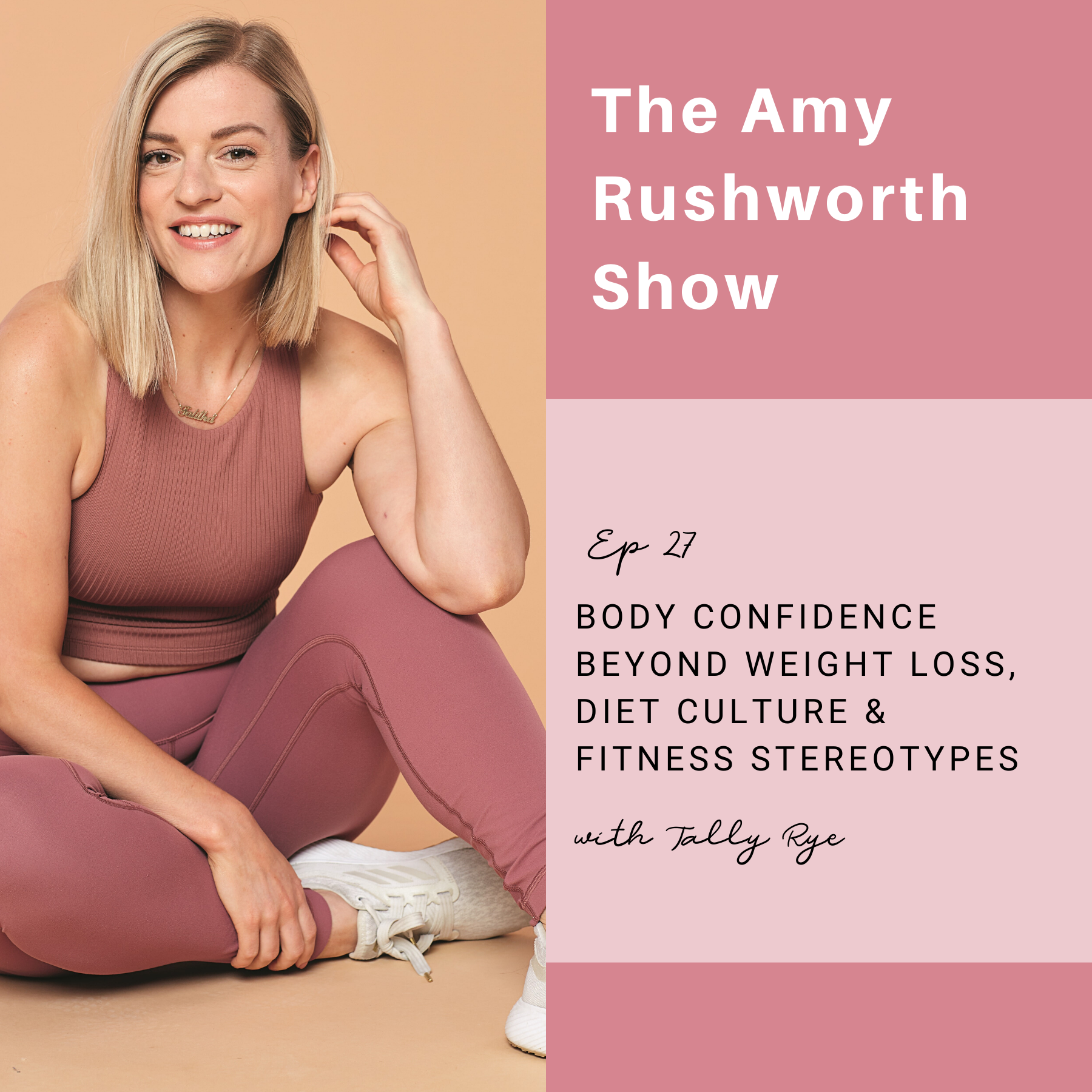 In this episode, we sit down with a London-based personal trainer and author, Tally Rye, to discuss all things fitness, weight loss VS weight neutrality, body confidence, body autonomy, diet culture, and fat-shaming. Tally has been working in the fitness industry for over 5 years and is the co-host of the Fit and Fearless Podcast with BBC 5 Live and author of Train Happy (due out Jan 2020). She has shared the ups and downs of her own fitness journey online and is passionate about helping her community break free from diet culture and have a positive and intuitive relationship with exercise.
In this episode we explore:
The empowering VS problematic aspects of fitness culture and wellness
Her choice to become a weight-neutral personal trainer
Adopting more intuitive approaches to health, fitness, and living well
The influence that privilege plays when talking about healthy living and accessibility
Positive reasons to exercise that have nothing to do with weight loss
Navigating society's fascination with thinness and fat-shaming as a moral high-ground
The effect of before & after photos in fitness - positive or not?
Why health and body confidence are NOT dictated by body size
The nuances between body confidence, body positivity, and body autonomy
Why white able bodied women should not centre themselves in the BOPO movement
And so much more...