Episode 28: Empower Your Soul's Path & Find Your Destiny Using The Wisdom of Astrology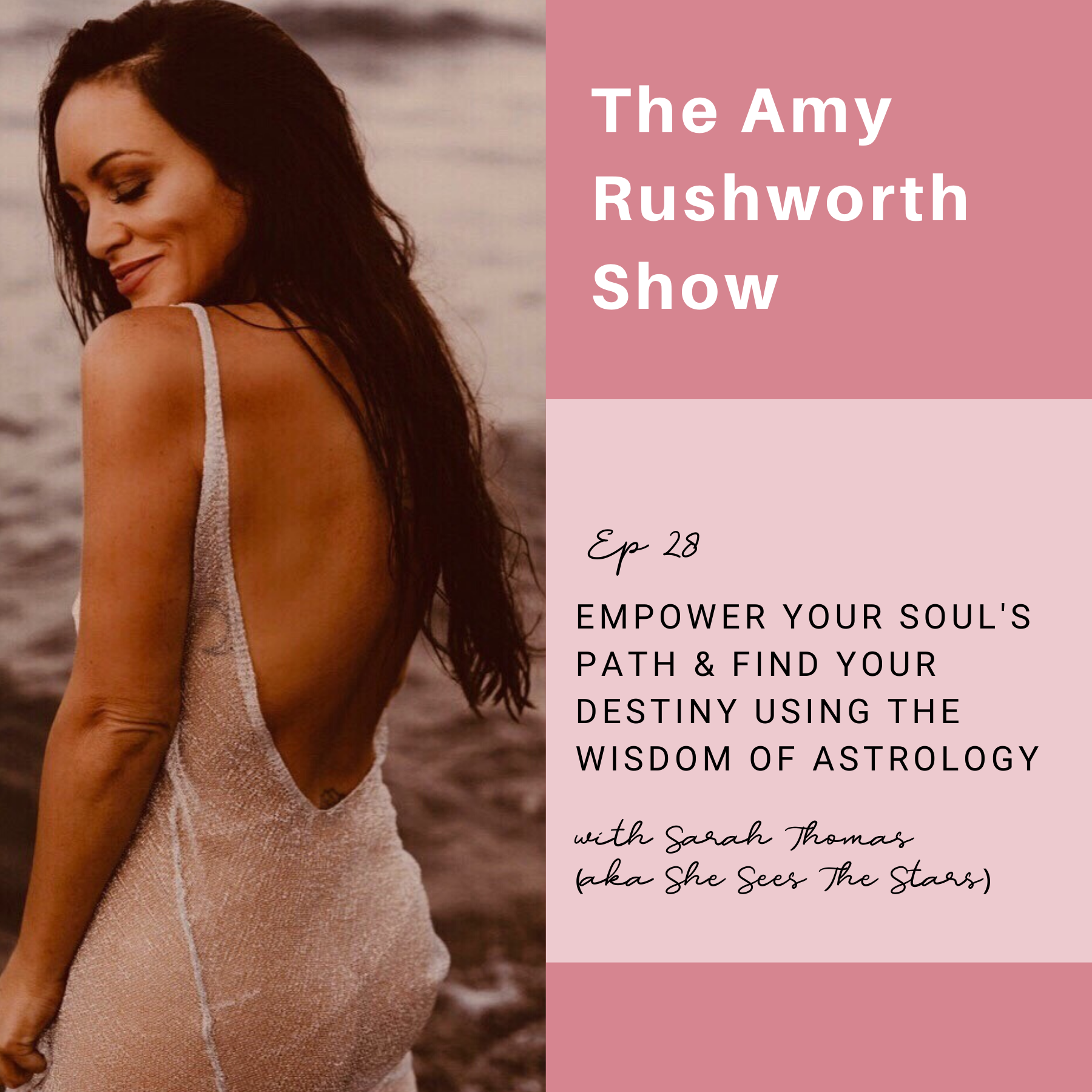 This episode dives into all things Astrology with Intuitive Astrologer, Sarah Thomas - AKA 'She Sees The Stars'.
Born in New Zealand and currently based in Bali, Sarah reads the natal charts for hundreds of people - from successful book authors, famous DJ's, mums, students and people from multiple cultures and all walks of life. As a kid she was always obsessed with space and the mysteries of the universe and after a powerful solo trip around India she discovered astrology and never looked back, immediately becoming obsessed and studying western astrology. Being spiritually inclined and highly intuitive, she utilizes her intuition to read your astrological chart providing more than an average reading, giving deep clarity, insight, and guidance around your soul's path in this lifetime.
In this episode, we explore...
Why astrology is so much deeper than your standard horoscope column
How we can use astrology to guide us through the challenges in our lifetime
Sun signs, moon signs, and rising signs: what do they all mean?
'Saturn Returns' and how they can massively affect you in your late 20s
Mercury Retrogrades and how they can fuck up your technology & communication
How Sarah's spiritual awakening led her to India and eventually astrology
North VS South Nodes: what they are and how they influence our destiny
The "12 Houses" of Astrology and how they illustrate your life experiences
Reasons why you are so much more than just your "sun" sign
How the moon, sun, and planets can impact us during different life chapters
The self-defeating challenges and struggles of each astrology sign
How astrology can help you to trust and surrender to the Universe
... And so much more!