Episode 44: Palliative Cancer Helped Me Heal My Life and Set My Soul Free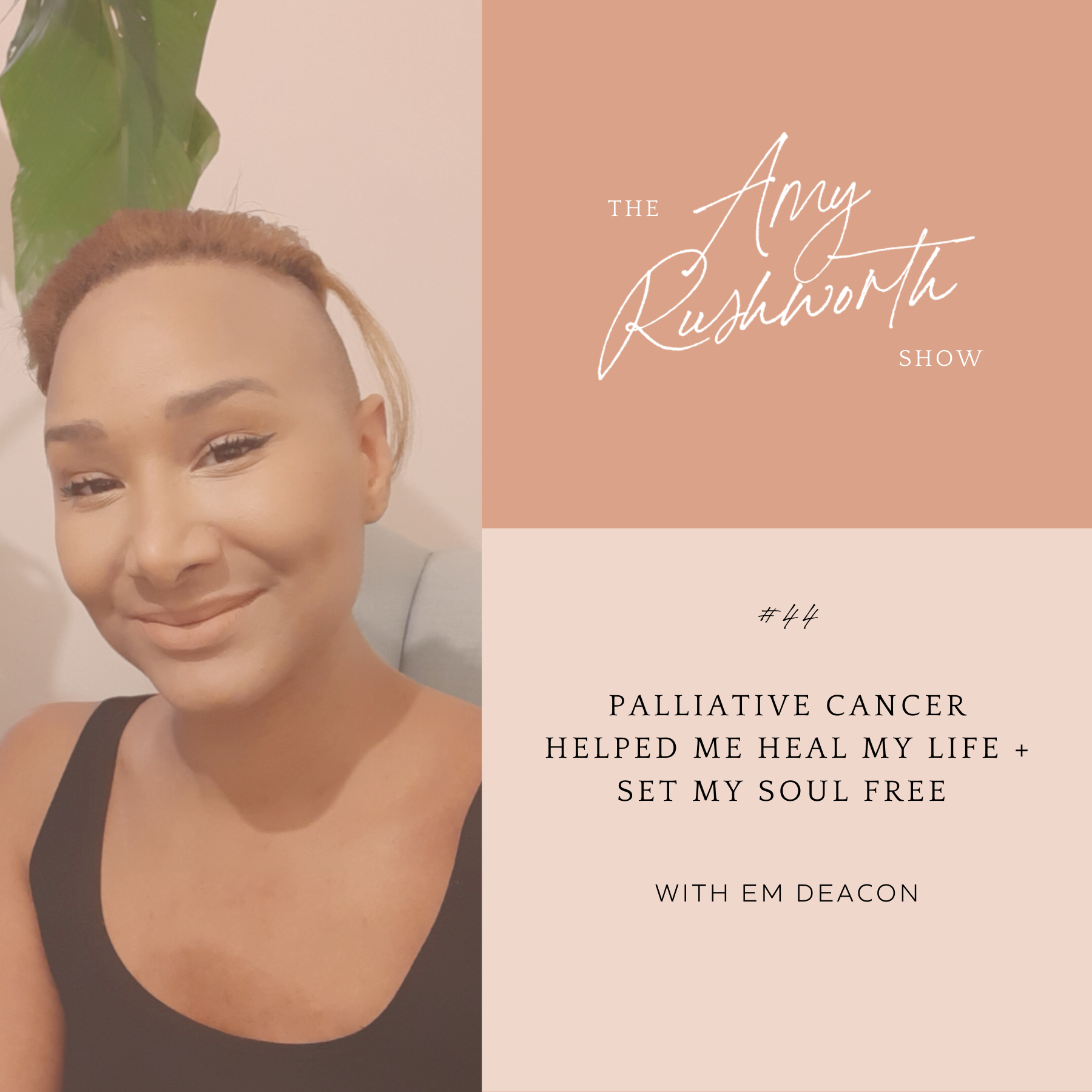 When Em Deacon discovered a 10cm lump in her breast she feared the worst. Inexplicably it was worse than she had feared - the cancer had already spread to her liver, spine, and neck. At just thirty years old, with a one-year-old daughter, she was told treatment would be palliative and was given three and a half years to live. It shattered her world. She had no risk factors and no family history so she was utterly thrown by the extent of it. It felt like life was over for her.
But she has turned this whole viewpoint upside down. Three years later she is living with stage 4 "incurable" cancer and is now a completely different person - happier, more fulfilled, stronger, and healthier than ever before. Her diagnosis was the portal for her awakening. Her story will absolutely inspire you


Here is just some of what you will hear:
✨ Her healing process: She encourages us to think as intuitive individuals, look inside ourselves to figure out our own bodies, and how best to manage our self-care.
✨ Body image: Treatment changed Em's physical body and appearance in so many ways. She is grateful to be alive regardless of any disfiguring but she still has days where it is tough and she struggles with the changes to her image. We unravel this.
✨ Trauma release: She wants everyone to know that there is no "normal"; everyone has trauma on some level. She shares vulnerably how some of her childhood experiences may have physically manifested in her body.
✨ Parenting: Em shares that cancer has been a blessing in terms of mothering. It has removed fear and bought clarity. She shares what it is like bringing up a young daughter, not knowing how long she will be around to see her grow.

It's such a powerful episode about how belief and purpose (with scale and perspective) can make such a huge difference to our wellbeing. Em has faith and conviction that she will outlive her prognosis and it is being proven in her scans and results. She is manifesting her positivity and beating the odds. With an overwhelming message of empowerment for health and happiness, this episode will inspire you to tap into your intuition and recognize that you are never EVER helpless.
CONNECT WITH AMY RUSHWORTH:
https://amyrushworth.com/
IG @thisisamyrushworth
CONNECT WITH EM DEACON:
https://deaconwell-being.com
IG @emlivingherbestlife