Episode 56: Embracing Boundaries and Self Care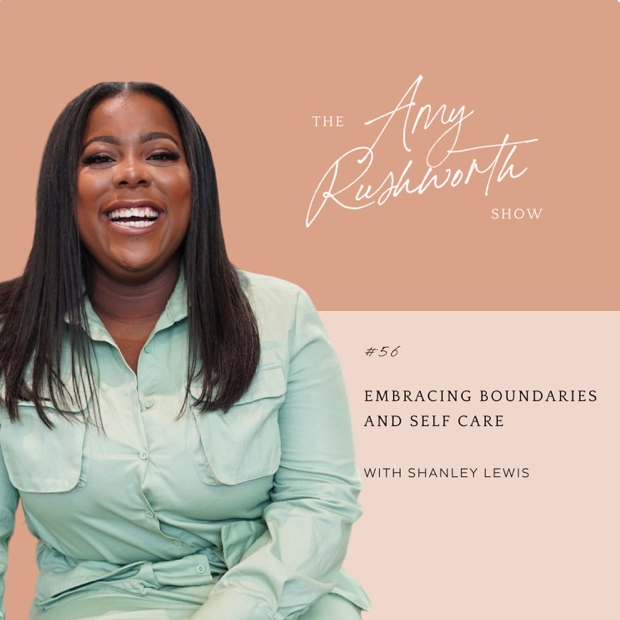 Shanley Lewis is a self-care coach and psychological therapist with a serious passion for mental wellbeing. Working within the NHS, Shanley has tons of incredibly valuable first-hand experiences of mental health problems in the modern world and has made it her mission is to help people to learn the art of self-care.
There's real power in finding your own cycle, your own limits, your own boundaries, and Shanley is full of practical tips for helping us achieve this so that we can really embody self-care.
💫 How the intuitive use of our boundaries can help us take better care of ourselves.
💫 How habits affect boundaries and how understanding which one of the seven key profiles you are, can really help you initiate better tools to prioritise your own care.
💫 The journey and transition that starts with self-awareness so that you are proactive rather than reactive, allowing us to assert ourselves in a kind and wholesome way. Rather than through resentment and anger.
💫 How values and limits shape boundaries of self-care, how they evolve and how we can find empowerment in our beliefs and sacred spaces.
💫 The negative connotations of the word "no", how we can banish these myths and ways of saying no to honor your boundaries.
💫 How self-compassion combined with mindful awareness will allow you to take responsibility for your own care in the same way you would encourage others to.
💫 Practical advice for those struggling with self-care so that it doesn't feel like a chore. How we can take the first steps in the reclamation of our wellbeing, even down to the basics of giving yourself the gift of rest.
CONNECT WITH AMY:
Download Amy's FREE Abundance Bundle: https://amy-rushworth.mykajabi.com/the-abundance-bundle
Follow her on IG - @thisisamyrushworth or visit www.amyrushworth.com