Episode 57: Balancing Divine Masculine & Faminine As A Lightworker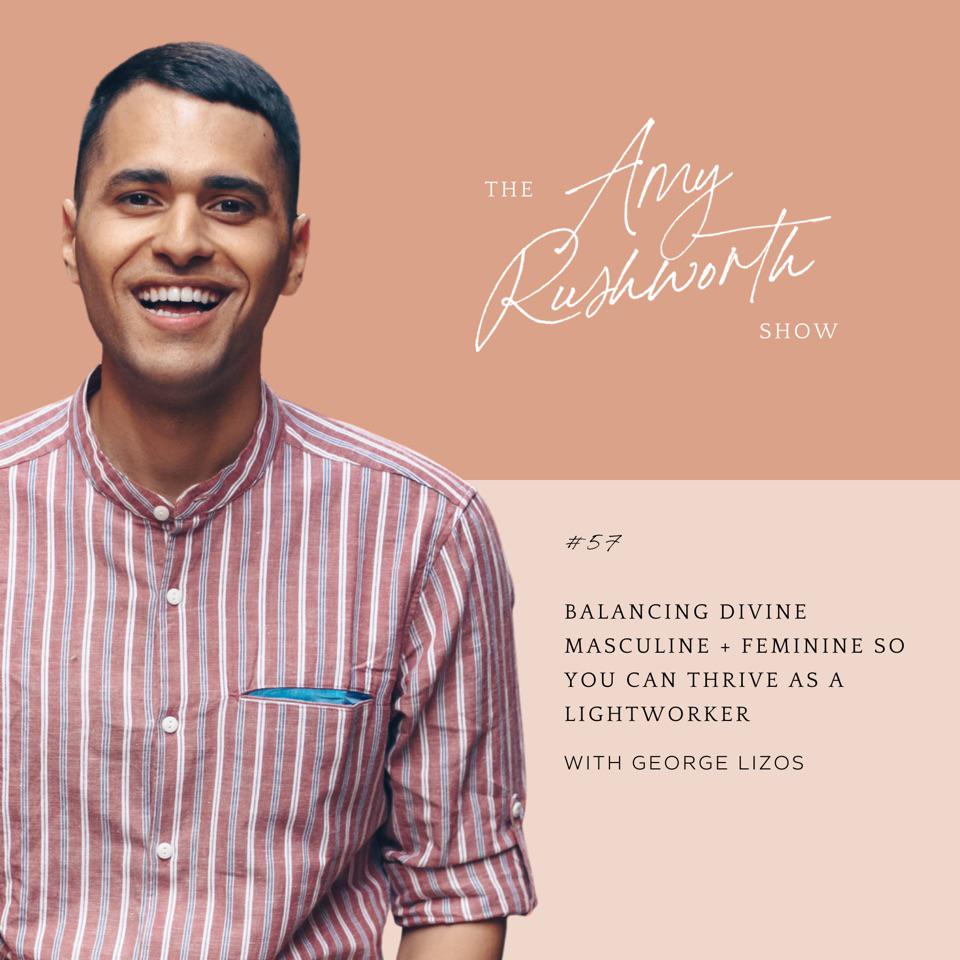 We're interviewing George Lizos who is a spiritual teacher, intuitive, author, co-creator of Elemental Healing™ and host of The Lit Up Lightworker podcast. He helps lightworkers to find their life purpose and work their light in real, palpable ways that create positive change in the world. In this episode we explore what it means to be an ascending lightworker who is truly tapping into their divine feminine and masculine energies, raising the vibration of the planet and thriving in their purpose. As George beautifully teaches us, Lightworkers can't just procrastinate and meditate... lightworkers gotta work!
Themes we explore...
🦋 How we can start upgrading the frequency of this planet by fulfilling our life purpose
🦋 The clues that will reveal if you are an ascension lightworker.
🦋 How do we need to psychically protect ourselves from the energies of others?
🦋 The key barriers that are inhibiting you from stepping into your lightworker purpose.
🦋 Why you must forgive, heal and channel the divine masculine to successfully activate your gifts and let your feminine rise in a healthy way.
🦋 Why meditating won't radically change your vibration (or the world) and why you must integrate practical action as a spiritual being on this ascension journey.
🦋 What George's suicide attempt at 15 years old taught him about patriarchy and the impact of suppressing our feminine and masculine energies.
🦋 What the Ancient Greeks and their gods/goddesses can teach us about balance, polarity and duality of masculine/feminine energies.
🦋 The difference between divine masculine and unhealthy masculine energy.
🦋 Nurturing your light VS working your light.
🦋 Practical ways of moving through procrastination and creating success through both masculine/feminine energy.
🦋 How do you identify if you are a more masculine or feminine being?
🦋 Past lives and patterns that affect our spiritual awakening + ascension journey.
PLUS... At the end you hear my past life regression facilitated by George!
CONNECT WITH AMY:
IG @thisisamyrushworth
www.amyrushworth.com
CONNECT WITH GEORGE:
IG @georgelizos
www.georgelizos.com
Get George's Book: www.georgelizos.com/lightwork