Episode 6: Carly Ann's Experience of Having an Insecure Attachment Style & the Truth About How it Impacts Anxiety & Low Mood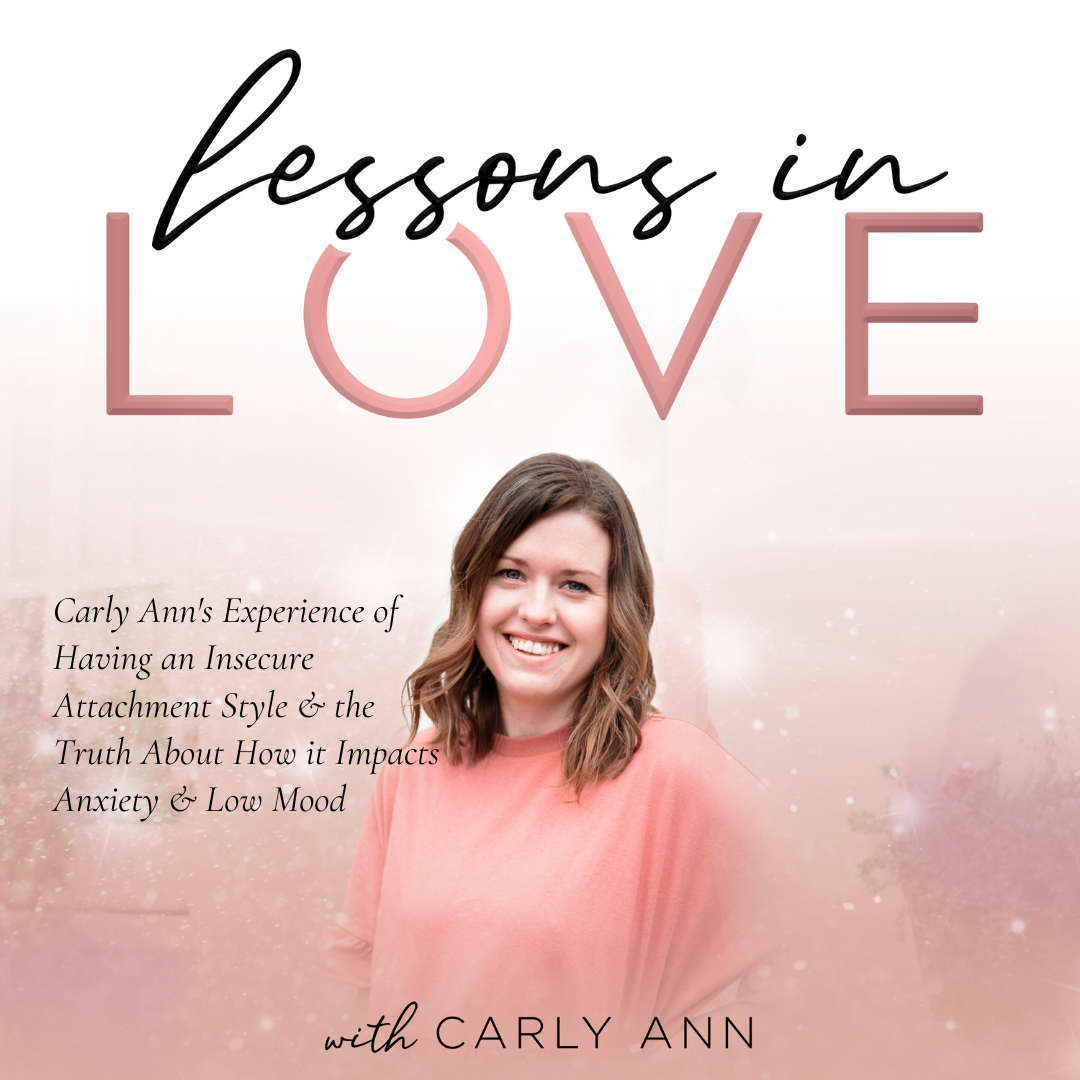 In this episode of Lessons in Love, Carly Ann talks candidly about her experience with anxiety and low mood.

Low self-esteem, insecurity, and abandonment issues get so entwined with mood it is hard to know what is real and what is not.
In this episode Carly Ann outlines how an insecure attachment style may impact your mood & relationships.
We also touch on overcoming and knowing you are not in this alone.
CONNECT WITH CARLY ANN

Watch Carly Ann's Free Masterclass today - How To Choose A Relationship That Meets Your Needs

Follow Carly Ann on Instagram: @Iamcarlyann or go to www.carly-ann.co.uk