Episode 71: Re-empowering Our Belief Systems And Discovering The Healing Of Havening Techniques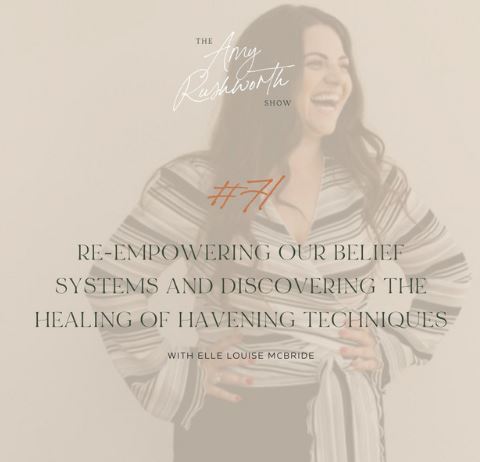 The radiant Elle Louise McBride joins me for this episode. Elle is here to help you lead a more abundant life, find happiness and fulfill your biggest dreams through healing and empowerment. She is sharing with us the beautiful modality of the Havening Technique®, explaining how this touch therapy can help us heal deeply, right now.
💫 How this psycho-sensory therapy uses touch to transform how we feel chemically, neurologically and in our bodies.
💫 The ongoing development of the technique from a neuro-scientific perspective, understanding the effect of touch and how the healing properties of this can be been applied via this beautiful and natural healing process.
💫 How quickly the Havening technique can have a profound effect on your body, particularly in cases of trauma. 💫 How children can also benefit from Havening to regulate their behaviours and thoughts, to bring calm, safety and less stress to the craziness of their worlds, particularly while they are restricted from normal activities.
💫 The many uses for Havening to heal, from Ovarian Cysts to Rosacea, Elle wants the incredible healing properties of Havening to become a widely known holistic technique that is available to everyone.
CONNECT WITH AMY:
Join Amy's online membership community: https://amy-rushworth.mykajabi.com/orgasmic-ascension-membership
Follow her on IG - @thisisamyrushworth or visit www.amyrushworth.com
CONNECT WITH ELLE:
IG @ellelouisemcbrode

ellelouisemcbride.com