Episode 12: Power Up Your Period + Find Your Feminine Flow with Monica Yates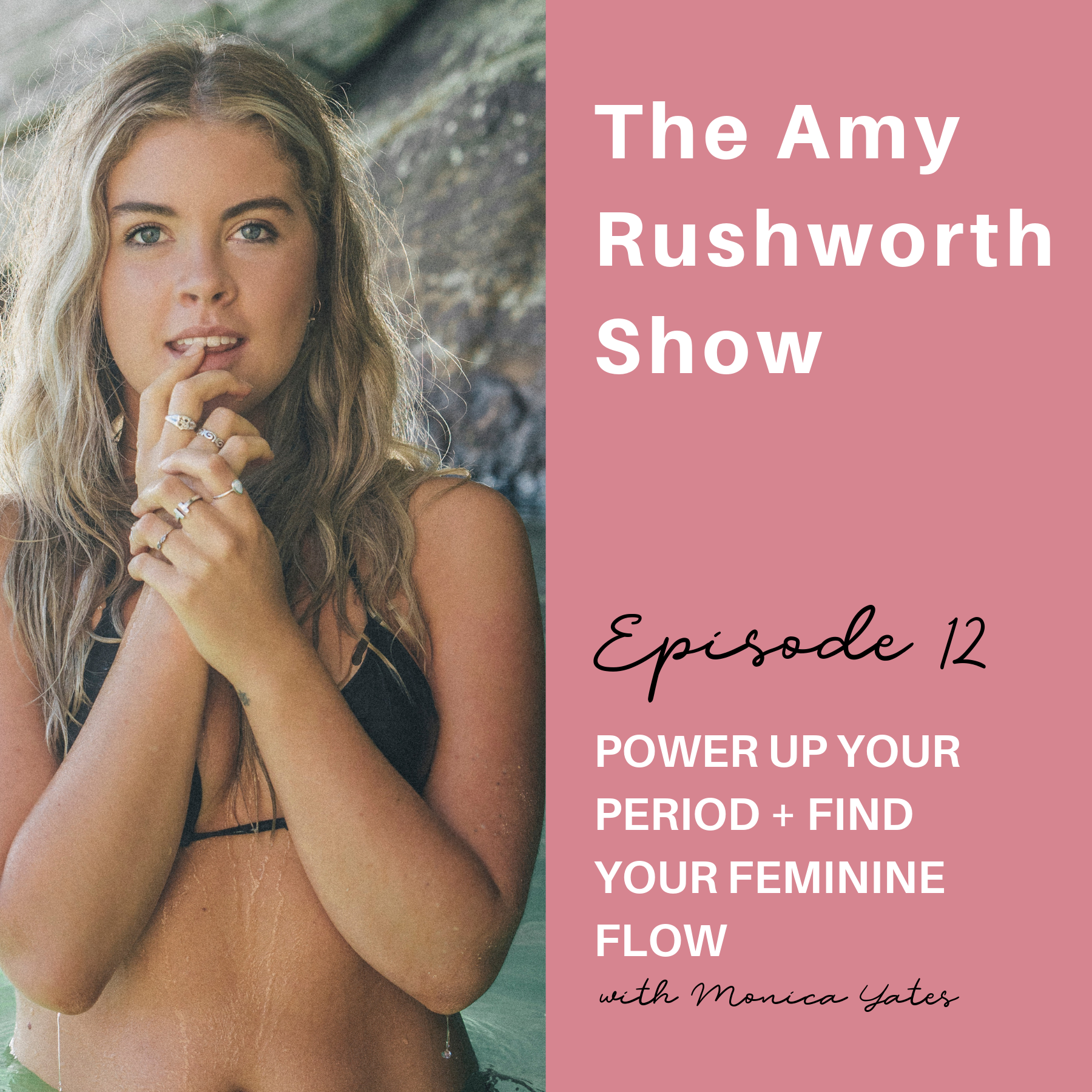 This episode with Monica Yates dives into all things powering up your periods, finding your feminine, avoiding burnout and getting in tune with your physical body in order to feel more confident and powerful in your life. This is the conversation for you if you're interested in learning more about how your monthly cycle affects you on an emotional, energetic and soul level and how you can leverage your period to have more confidence, intuition and flow in your life. Whether you have a painful period or no period at all, you'll learn more about how to balance your energy and "switch off" from stress, people-pleasing and the fear of judgment.
Monica is your period and women's brain expert. She has a strong focus on the subconscious brain and the impact it has on your body. She works with science, energy and the body to help you uncover all the answers for yourself (because you are born with all the answers). Monica's coaching is next-level deep work. Prepare to cry, scream and feel like the most whole and complete version of yourself. She will push you, hug you and cry with you in ways that not many people can. She might be young, but as her name literally means 'to advise, counsel' you can be sure that Monica brings incredible value and will transform your period, relationships, sex, femininity, sensuality, self-belief, business, confidence and mindset. Be prepared to be the most aligned AF version of yourself.