Episode 15: Ignite Deeper, Orgasmic Pleasure & Sexual Healing With Rosie Rees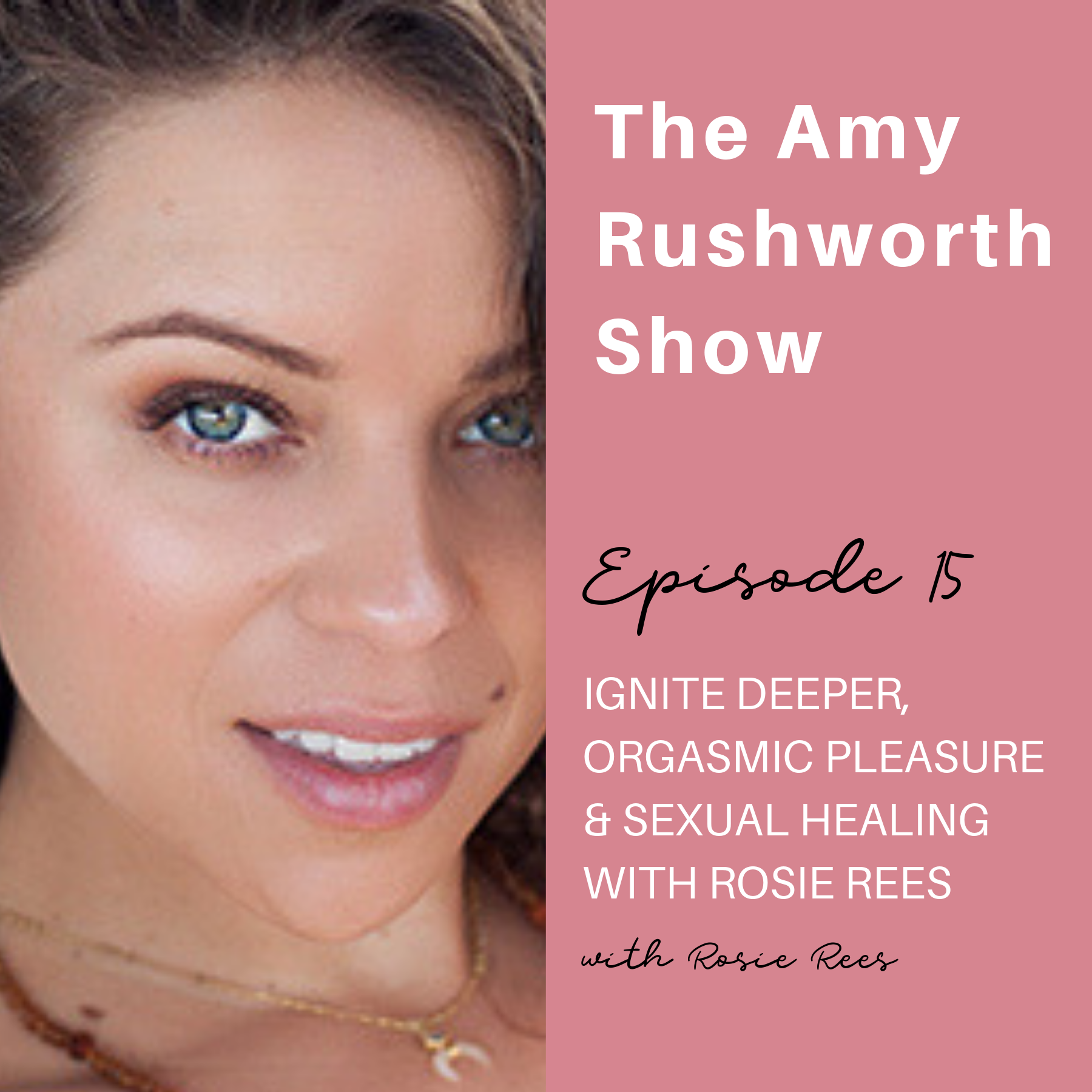 This episode is completely unfiltered and masks-off when it comes to all things vaginas, orgasms, pain during sex, self-pleasure, womb healing, crystal dildos, yoni eggs, lesbian sex and so much more. So if you're sensitive to this topic, please skip!
Our host, Amy Rushworth, chats with the amazing Yoni Queen Rosie Rees - leading Relationship Coach, Founder of Nude Yoga and owner of online crystal sex toy boutique 'Yoni Pleasure Palace'. In this conversation, Rosie shares her wisdom and shines her light onto all corners of sexuality, sensuality and beyond. This episode is suitable for every person who wants a better sex life - whether you're a woman who is struggling with painful sex, lack of orgasms or problems with your womb/ovaries, OR you're a man who wants to understand his woman better in the bedroom and support her to feel more orgasmic. 
They talk about everything from:

Why a lack of pleasure is an emotional disconnection
How to create a more orgasmic relationship with your body
Learning to connect again after an abusive relationship
Specific methods for tapping into more pleasure
Why shame from your past can create pain in your pussy
How to use a yoni egg and "de-armoring" to heal your womb
How to get the sexual spark back in a long-term relationship
The messages your vagina and womb might be sending you
Sex with a woman VS Sex with a man
The role of masculine & feminine in the bedroom
For more info about Rosie https://www.rosierees.com or Instagram @rosie.rees
_________
Amy Rushworth is the UK's leading confidence coach & transformational mentor, this high-vibe podcast shares intimate stories & soul-nourishing advice on confidence, spirituality & empowerment. Amy & her guests dive into how to cultivate confidence across all areas of our lives, overcome failures & fears, & manifesting your dreams. Whatever your reason may be for feeling stuck or under-confident, there are ways to get your sparkle back, fire up your self worth and ignite your inner confidence.
Expect impactful real-world tools, relatable stories & a big dose of inspiration!
More info: www.amyrushworth.com Connect with her on IG @thisisamyrushworth