Episode 16: Launching A Side Hustle, Living from a Suitcase, and Life in The Sparkly Lane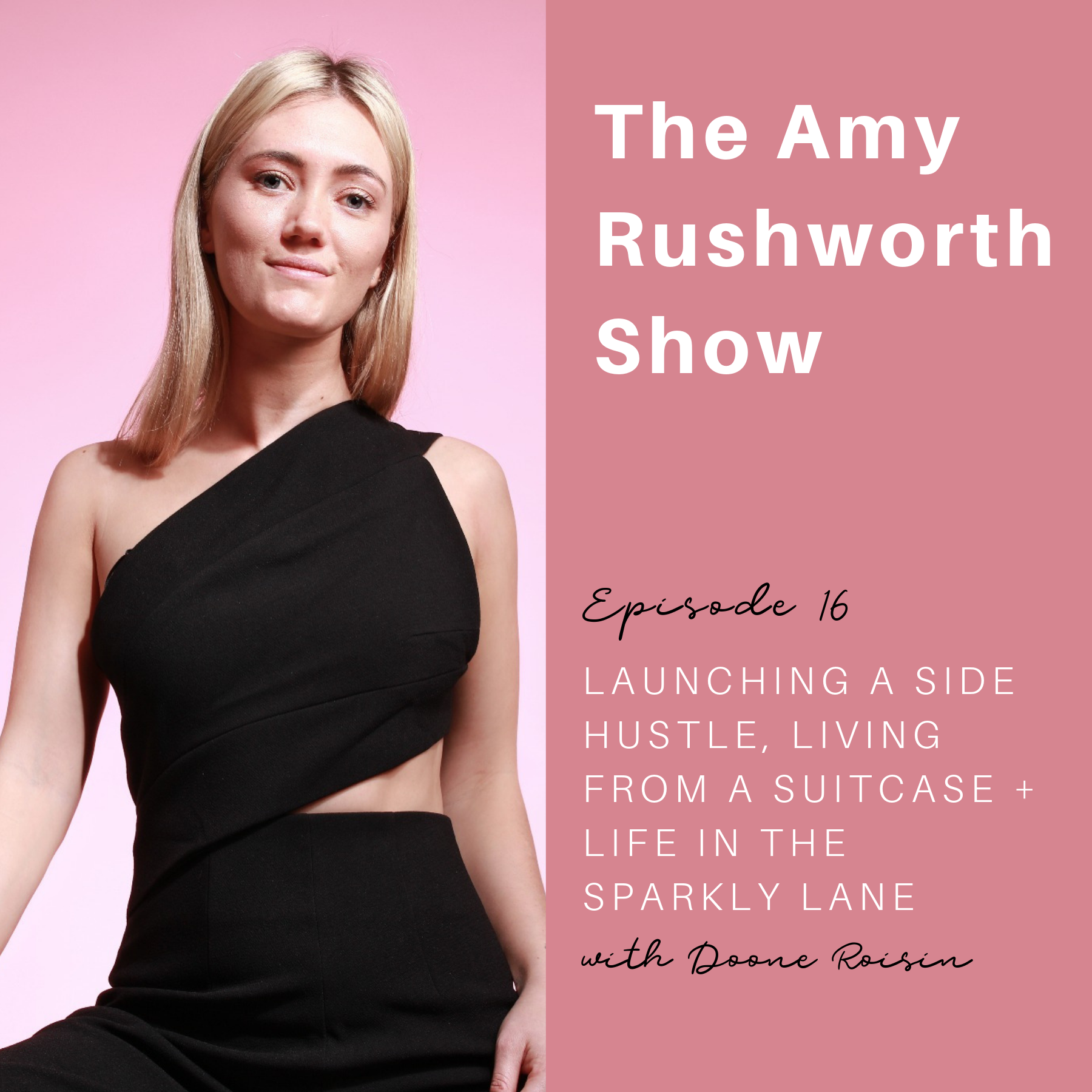 This conversation is for anyone interested in learning about the realities of launching their own side hustle, starting their dream biz, product or looking to live the laptop life and travel the world. Amy chats to the queen of sparkle, Doone Roisin who is the founder of Kincs - a direct-to-consumer and people-powered jewellery brand that exists to make millennial women all over the world sparkle bright. Through affordable, cute jewellery she empowers women to look and feel confident every day. They chat about how she turned her side hustle into a full-time biz within a year, the challenges she faced, the perks of working for yourself, the realities of the money situation and what it's really like behind the curtain - running a jewellery brand, travelling the world, working with your partner and the mental aspect of all of it.
Having spent her career working in digital marketing and social media for major brands like Snapchat, IMG and THE ICONIC, Doone's experience within the digital world has lead to her latest project in e-commerce - details below for Female Startup Club.
If you'd like a discount off the KINCS range then use the code AMYSPARKLE for 20% off.