A Mum We Admire: Mother's Day Interview with Holly Tucker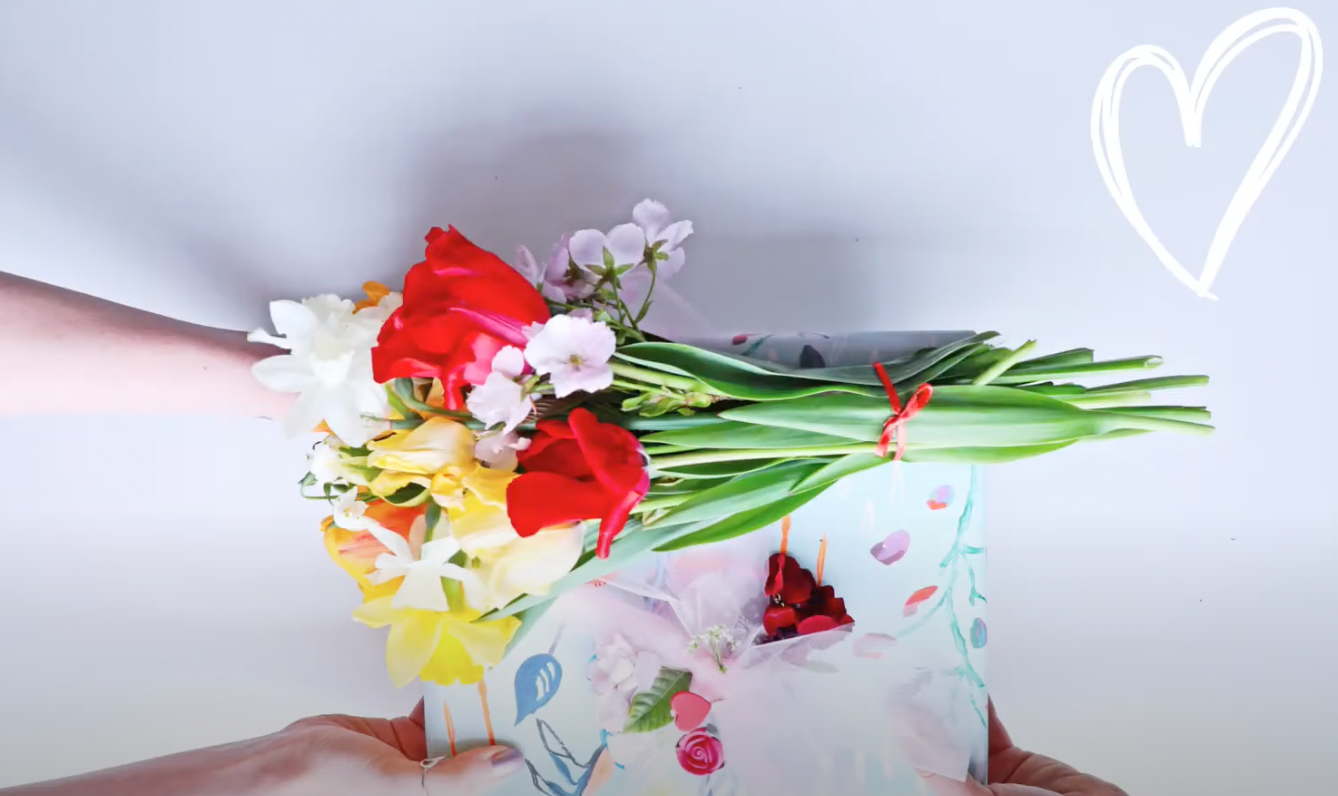 Motherhood is powerful. Mothers drive the world forward and build the future of the world. And in my opinion, it is one of the most rewarding experiences & journeys one could ever take in life.

Since little, I've always dreamed of becoming a mum myself. Although my time has not come, I still think about it. And I also think about how fun it would be to eventually launch a product line one day for mothers and little children. One of my favorite psychology subjects is developmental psychology. I love learning about how children's brains develop. But more so now, how we can influence and help children develop important life skills, emotional intelligence, and build inner confidence and self-love while caring for others.

Today is Mother's Day in the UK. This past week, I have taken the opportunity to reach out to a couple of UK mums that I love.
__

The first mum I talked to is someone we all know about, Holly Tucker. I first discovered her via her venture, NotonTheHighStreet, because many years ago, we were invited to be on their platform. Then she launched another cool venture, Holly & co. Now it's been many years, and after the pandemic and challenges that we all face, I now admire her even more after seeing all the ups & downs she's gone through and how real she has been. I love her authenticity. I love rawness. I love when famous, well-known, and successful people are real, act real, and are not pretending to be perfect. I love when they tell people about their struggles and are not afraid to be themselves. I am thankful that she took the time to join me for this interview and gave me such genuine and personal answers.

Let's dive in, shall we?
Q: Was being a mum something you wanted to be since you're a kid?
Absolutely - being a mum was all I ever wanted, so much so that – much to my sister's dismay – I made her pretend in public to be my daughter (we are only 5 years apart) so it was hardly convincing!
I totally adore children, and now my lovely Harry is grown up – he's now 18 – I have a whole brood of little one's to call me 'Auntie Holly' and my extra special niece Olive who is my spirit daughter.
That said, although Harry is now 18, I have perhaps done more intense parenting over the last three years than I have in the prior 15 put together (anyone with teenagers will know this feeling!)
Q: How has motherhood changed you as a person?
I think it softens the edges of you, you have to become happy with imperfect, learn to sit in the uncomfortable chair, live with worry and guilt and anxiety.
It definitely makes you far more aware of time, I remember thinking that Harry at my sister's wedding was so 'grown up', I remember saying 'he can sort himself out on the day, no need to look after him', and now I look back at that little 7 year old and I realise he was little (he was bigger than he was 3 years prior!) Learning about time and how precious it is at every single stage is one of the greatest lessons motherhood has taught me.
Q: What has been the most rewarding aspect about being a mother?
Watching your child develop into who they want to be, outside of your nurturing is really something special. Don't get me wrong, sometimes this can be very frustrating, because it's not how you would do it nor is it what you want them to do! But watching Harry, become 'Harry', the person and man he will be, is like watching a butterfly fly from its cocoon. It's a wonder of motherhood.
Q: What has been the most challenging thing you face being a mother?
The playground pick up I found very challenging personally.
For me, it epitomised everything I felt I was failing in. I was rarely there to do pick up (my husband Frank left the police force when NOTHS was taking off, to care for Harry as a stay at home parent), but when I was there, I didn't know anyone, often didn't know where to stand to collect him and generally was just so far from my comfort zone - acutely aware that for everyone else, this was their time to connect.
I look back and my heart breaks for my younger self, making fake phone calls whilst waiting for Harry to come out of school, simply because I didn't know anyone.

Q: If you could give your younger self when you had your first baby an advice what would it be?

I say, "Don't worry, you won't F*** him up by working so hard". Harry was 3 months old when I started NotOnTheHighStreet. But it was my biggest fear, that as I worked building NOTHS, and then Holly & Co, that I missed his first steps, his first word and I didn't make it to sports day, that I was damaging him.

In fact, it was so far from the truth - at 5 years old, he asked me if he would one day be allowed to run a business (because he thought it was only women!).

At 11, he started his own business.

At 16, I asked him (this part is live on the 100th episode on my podcast) ironically for the first time in my life... "did you miss me at the school gates for his entire childhood?" and I shared how much guilt I had felt. His reaction, he was BAFFLED I had ever experience any guilt, told me that it has never ever affected him, nor is it something he had ever thought about (wish I'd asked him earlier!).

On his 18th birthday he openly will declare to his friends that I'm his inspiration.
Q: Any other tips or anything you'd like to say to women out there who are about to embark on this journey of motherhood?
Don't worry about them getting older, I constantly worried about what I would lose as Harry grew up, I wanted him to be small always! But mother nature is amazing and it somehow prepares you both as they grow. Your relationship will develop, you will enjoy each other's company in ways you can't comprehend with a tiny child and share happiness and laughter. Don't fear 'losing' them, it's the very opposite, and the bond you'll create will be deeper as they grow.
__
You can listen to
Holly's podcast, Conversations of Inspiration
, to hear incredible leaders (many of whom are mums) talking about life and the lessons learned.
Apple podcast:
@hollytucker
__
I hope you enjoyed reading this interview and feel warm-hearted as much as I do.
If you're in the UK celebrating Mother's Day, I wish you much happiness and joy today with your mum and/or your kid(s).
Love,
Mo Seetubtim
Founder & CEO of The Happiness Planner